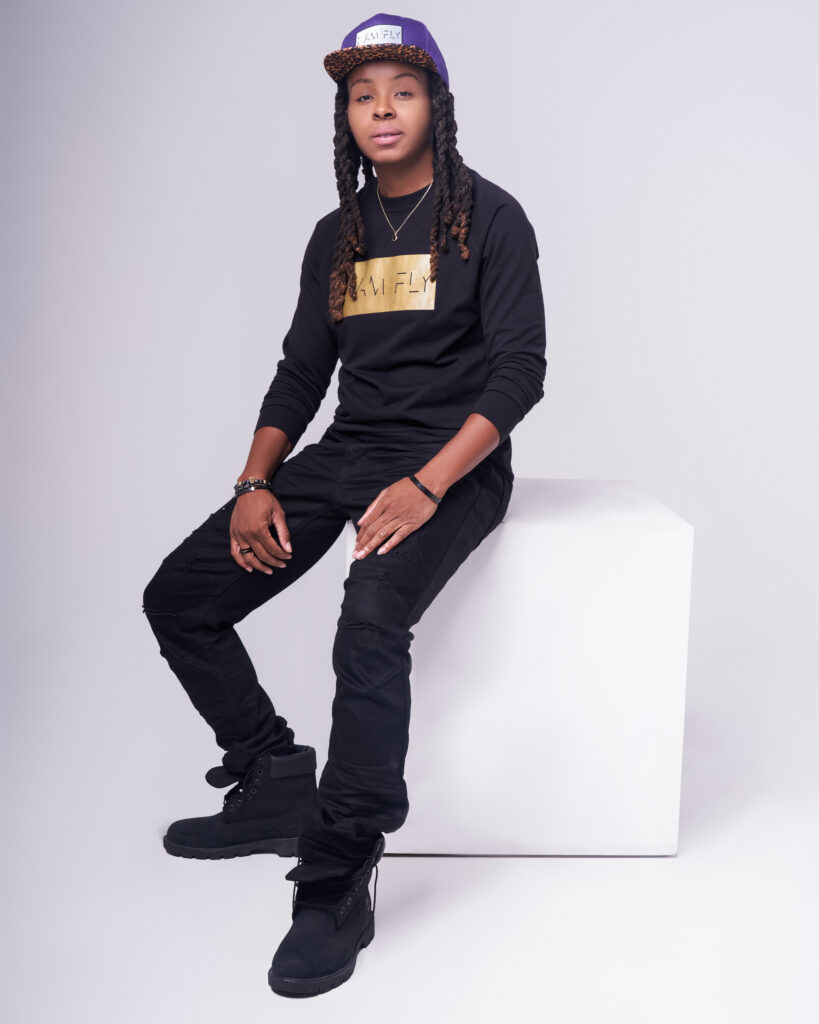 Royal Tee Patterson is the Co-Founder and Owner of I Am Fly, LLC; a creative networking agency. Born with the first name, LaTina, "The Follower of Christ", the pressure to be perfect is a struggle she worked to overcome throughout her younger years. 
During a rude awakening on Friday, June 8th, 2012, she and a life long friend were shot at 32 times in an attempted robbery outside of their Atlanta, Ga apartment. That night, she promised God she would continue listening to His voice and be forever grateful for walking away without a scratch. Loving herself, enjoying life and allowing God to use the good she has to offer the world are her top three goals.
Royal Tee is a certified business owner, life coach, project manager, website designer, professional photographer, graphic designer, sales professional, digital marketer, and cybersecurity associate. Her mission is to motivate dreamers to soar to their highest potential while providing creative multimedia and self development services to them throughout their elevation process. With successful multi-award winning clients such as her mother, Amazon best selling author of "Everything Grows in the Valley", Diana N. Patterson, M.Ed., and Cam Hill, host of Houston's "TV Show of the Year", The Cam Hill Show featuring inspiring interviews with over 200 celebrities, her business is constantly receiving positive recognition. 
Royal Tee also worked with DNP Productions, LLC, Fresh Spirit Wellness for Women – Nonprofit Organization, Sonia R. White Enterprises, 95.3Jamz.com – Houston, Sam Mac Entertainment, AhavahKids, LLC, Throw'd Off Entertainment, LLC, MVP Luxury Realty, Frankly Delicious Nuts and More, Molding The Clay, LLC, Look Good, Feel Good Barbershop, Bebe The Body, Lock'd Inn Cafe, LLC and many other successful businesses, and brands. Royal Tee truly earned her title of, "The Fly Coach". She definitely has the "Royal Touch" and a natural gift of motivating others to believe in themselves.
Royal Tee is also a script writer, published photographer, branding advisor, and aspiring author of her first self-help book that will launch in 2023. Utilizing her motivational skills, creativity, leadership, and networking ability, I Am Fly is on schedule to be a powerful, global brand, and multimedia service providing entity.