Ready to Brand Your Business?
I AM FLY approaches each project with enthusiasm, fresh, and creative ideas. We want to understand your ideas, style, and your end goal. Our in-depth brand intake process will guide us through explaining your unique story, identify your industry needs, and determine where you are in your market.
We will create a brand vision board including your color selections, font, style, messaging, and other design elements that tell your brand story. We will then discuss the results and make necessary revisions to reach your goals.
Once we have a clear vision of your branding needs, we will meet with you to brainstorm further, collaborate on creative ideas, and set a project completion date. Finally, we will deliver the final project to you. Our branding packages also include digital designs, printing, and delivery services for an additional fee.
Branding:
Assets
Naming & Tag-lines
Fonts & Colors
Logo Design
Branding Identity
Business Cards
Website Design
Brochures & Flyers
Brand Stationery
Experience
Messaging
Social Media Marketing
Package Design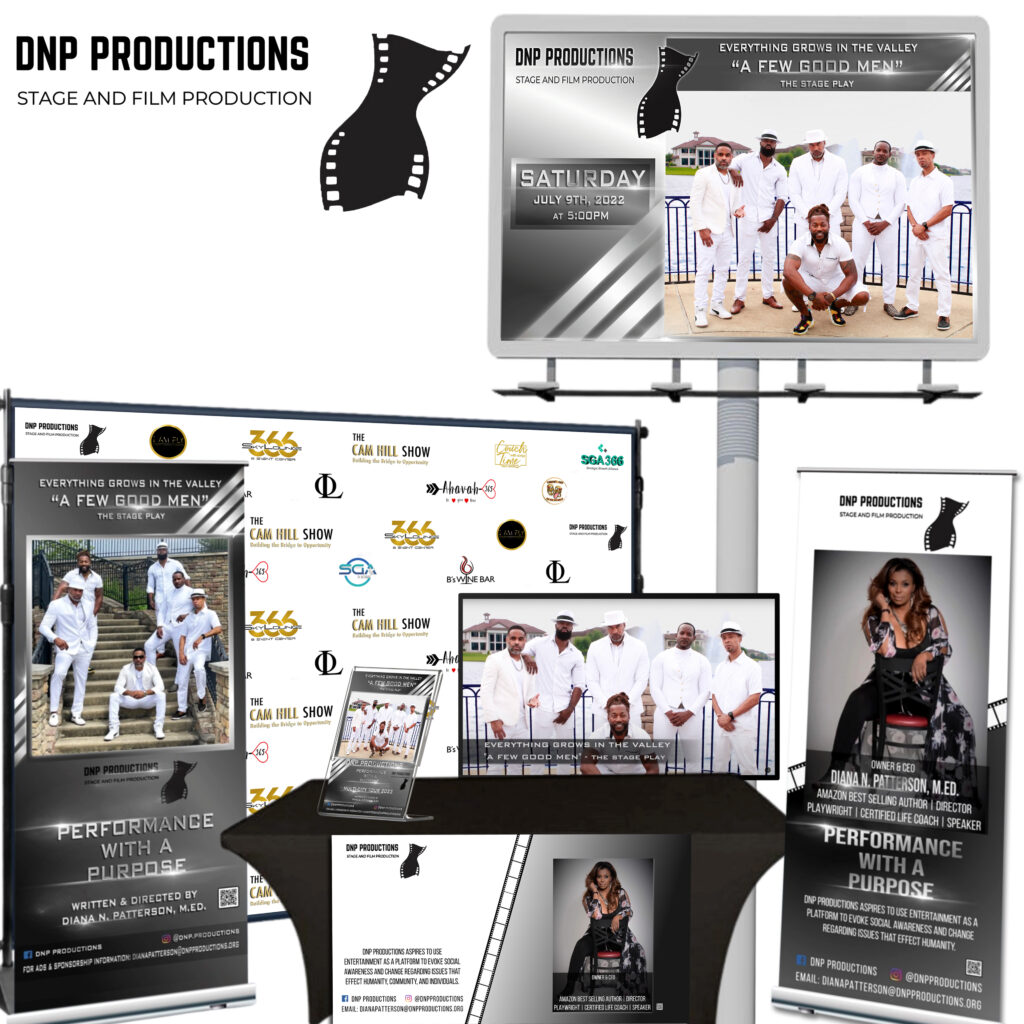 ---